Here at Body in Balance, we offer massage and spa treatments in an environment that helps to focus the mind, heal the body and lift the spirit. This month Special deal is $59 for 60 min. Swedish massage. Book your appointment M-F between 9am-1pm and get this great deal Add a 15 min Reflexology Session for just $10

  By using a therapeutic touch and a soothing atmosphere, we return your body to a more "centered" place.

Body In Balance
is located 30min North of Chicago at
820 Dempster Street, in Evanston, IL
and  serves clients from Chicago, Skokie, Wilmette, Winnetka, Glenview and is within easy reach from the North Shore Suburbs and downtown Chicago.
Body in Balance is designed to nurture your body, invigorate your senses and relax your mind...

More and more people are tired of the frenzied lifestyle and interested in higher quality lives. Lives in which they have more time for themselves and more energy to invest in their emotional, physical and spiritual well-being.

Whether you are a corporate executive working extensive hours, a single parent trying to raise a family or someone who is tired of feeling stressed out and pressed for time, you have a choice about how to heal.

Body in Balance
is owned and operated by
Elvis G. Dur LCMT
licensed and nationally certified massage therapist.
Massage is a holistic practice because it does affect the whole person.

Some of the therapeutic ways that massage therapy can positively affect the whole person:

Massage Affects the Body

diminished pain, decreased autoimmune problems, enhanced immune function, reduced stress hormone, increased relaxation, increased circulation, more muscle flexibility, improved range of motion, improved sleep patterns.

Massage Affects the Mind

enhanced alertness and performance, improved focus and concentration.

Massage Affects Emotions

less aggressive, improved mood, reduced anxiety, less depressed, improved self esteem.

820 Dempster St. Evanston, IL. 60201

Tel: (847) 962-1324

On line deals need to know TERMS AND CONDITIONS

-2vouchers/person (1 + 1 as gift). May not combine vouchers. Not valid with other  promotions. Expires 6 months from date of purchase. No cash back or store credit.  -Tax included. Appointment required. Subject to availabilityon weekends and holidays. Limit 1 per visit.

-Valid for new customers only.

-Call at least 3 days  in advance to make an appointment,must mention voucher;      -Subject to availability on  weekend and holidays.

-We ask that you arrive for your appointment 10 - 15 mins early to complete client    intake form.

-As a courtesy to other clients we ask that you not impinge on their time, late               arrivals might not receive their full alotted time.    

-At least 24 hours notice is required for cancellations or voucher will be forfeited.

-Gratuity is not included: please tip on the full value of the service, not the voucher

price (average tip is 15-20%).

-No couple massages.

-Cannot be combined with other offers or promotions.

-Vouchers are non-refundable.

-Voucher not valid until the deal is closed.

Mother's Day  Special Package          $75

     60 min  Swedish or DT Massage    Session followed by 15 min. Reflexology Foot Massage

                  ($90 for 90min)

                Call now 847-962-1324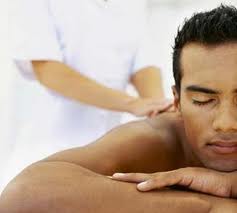 Business hours:

Mon- Fri : 9-6 pm

Saturday: 9-5 pm

Sunday:Closed ( by appointment only)